Solutions
Solutions throughout the supply chain from suppliers and manufacturers
to retailers, dealers and distributors.
Suppliers & Manufacturers
We can help you automated processes through your dealer and distributor network to make it easier and faster to manage your orders with fewer mistakes.
Features include generating materials lists in sync with your inventory and pricing, managing orders across warehouses with different part numbers, shipping automation, and making it easier to integrate or export and import data between legacy systems.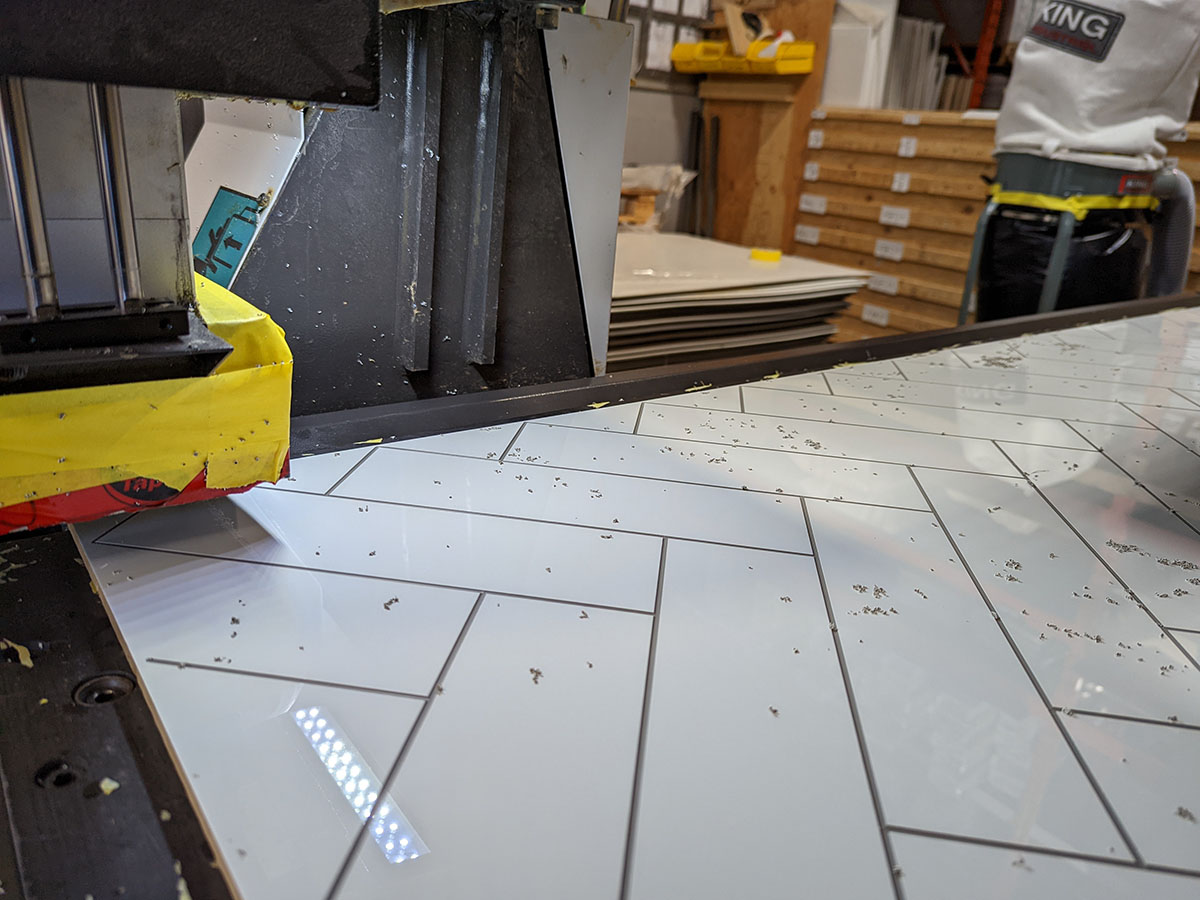 Stocking Distributors
If you're a distributor or a dealer with a warehouse to stock items, PDN can help you grow your dealer network with better integrations and automation between you and your suppliers.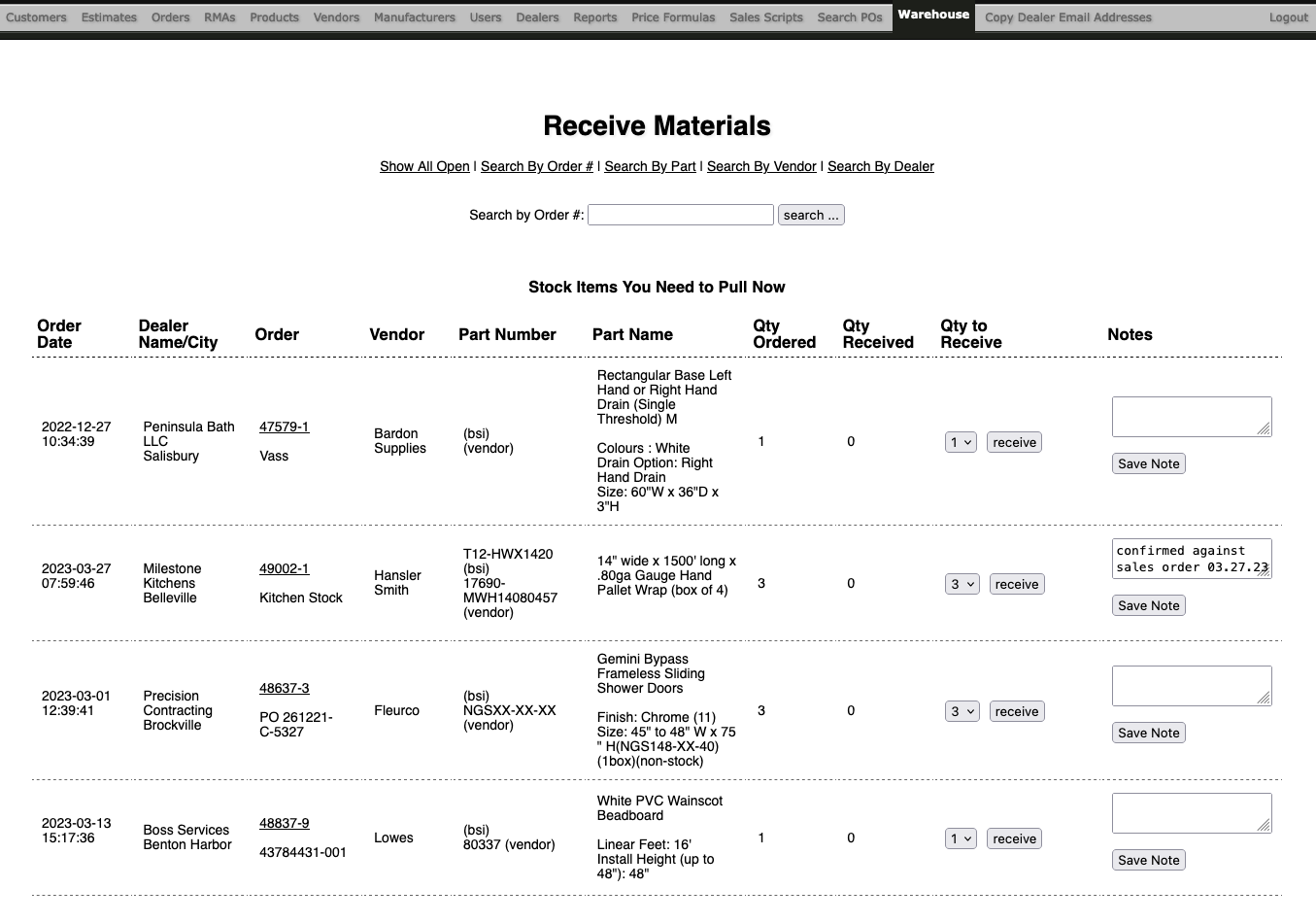 Dealers & Retailers
We have purpose built, ready to use software you can use to start quoting a small range of DIY products today. We continue to expand this multi-sided market place through the addition of new products and suppliers available for you to quote quickly, with very little manual effort required.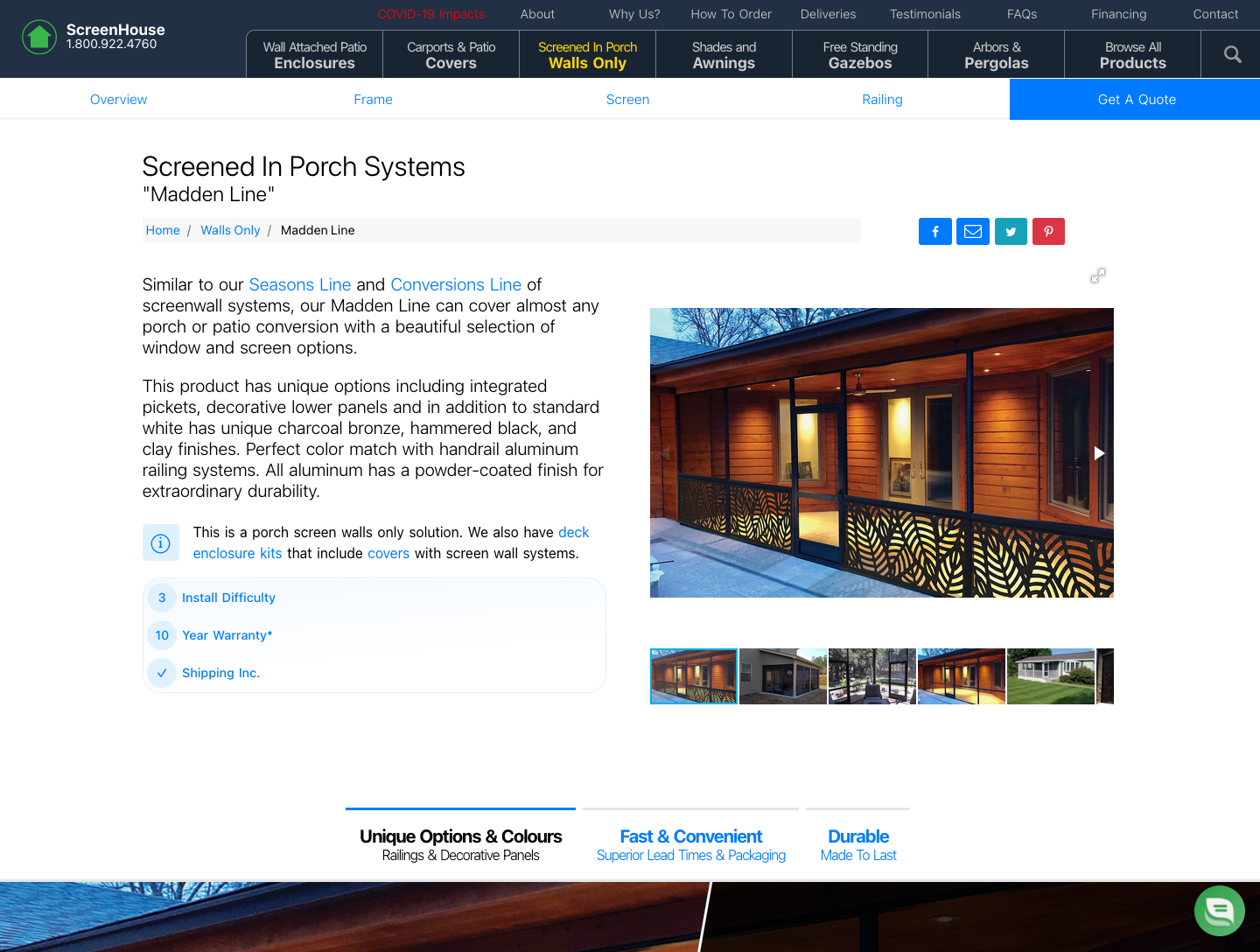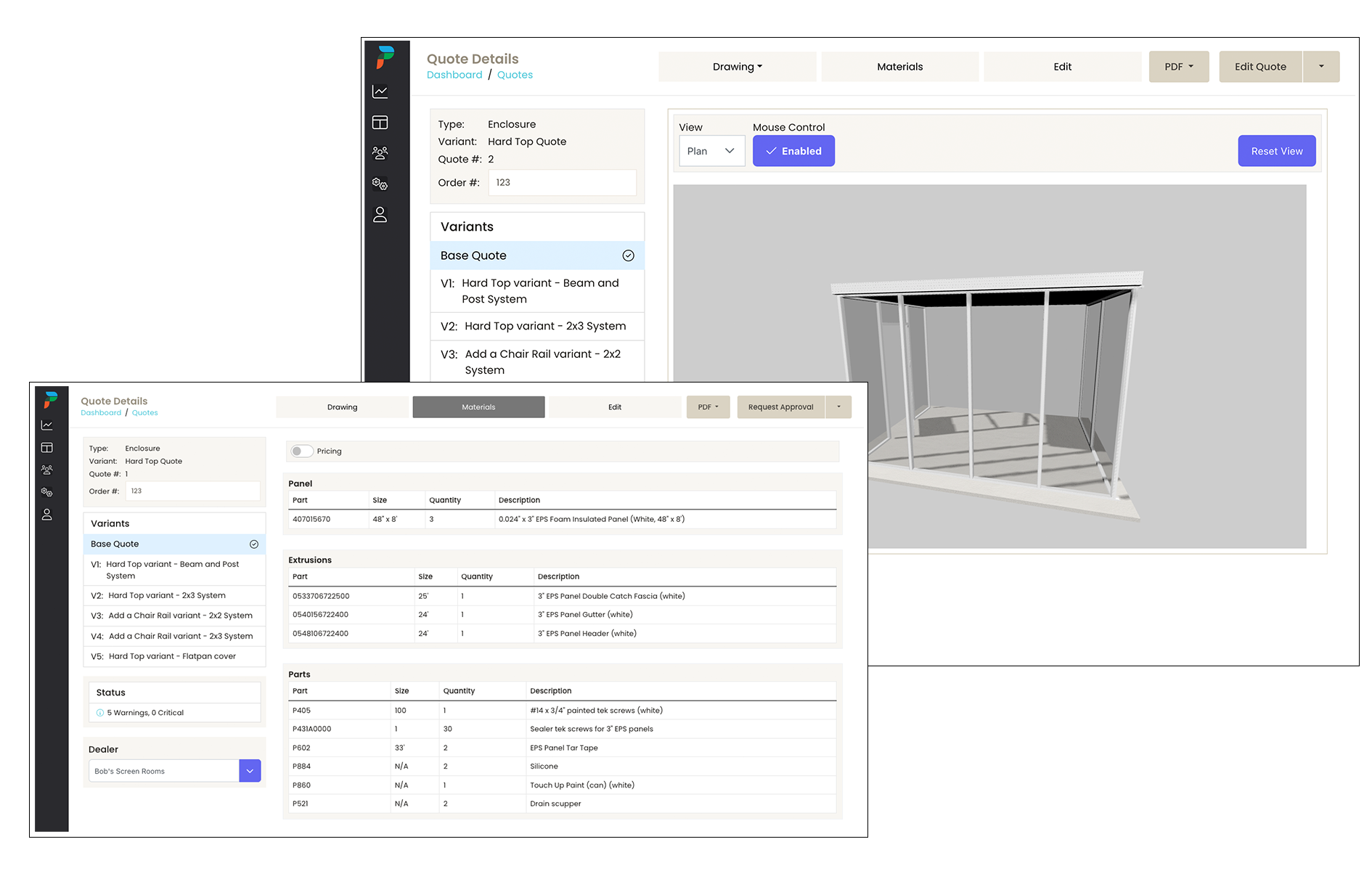 Purpose Built Software
We develop and integrate technology to automate manual processes that are difficult to automate - for example quoting complex and turnkey products like screen wall systems. Our software has enabled sales agents generate 3-5x more quotes per day compared to a manual process.
Built in engineering for outdoor structures
2D drawings and interactive 3D modeling
Full materials lists, cut sheets & pick lists
Many more features...
APIs & Integrations
We focus on developing features that dont exist, and integrating - not duplicating - the existing solutions that do.
PDN integrates and enhances other services - from invoicing and payment processing to marketing automation, sales and customer support – to create a seamless, single point to automate manage business operations, reporting and administration.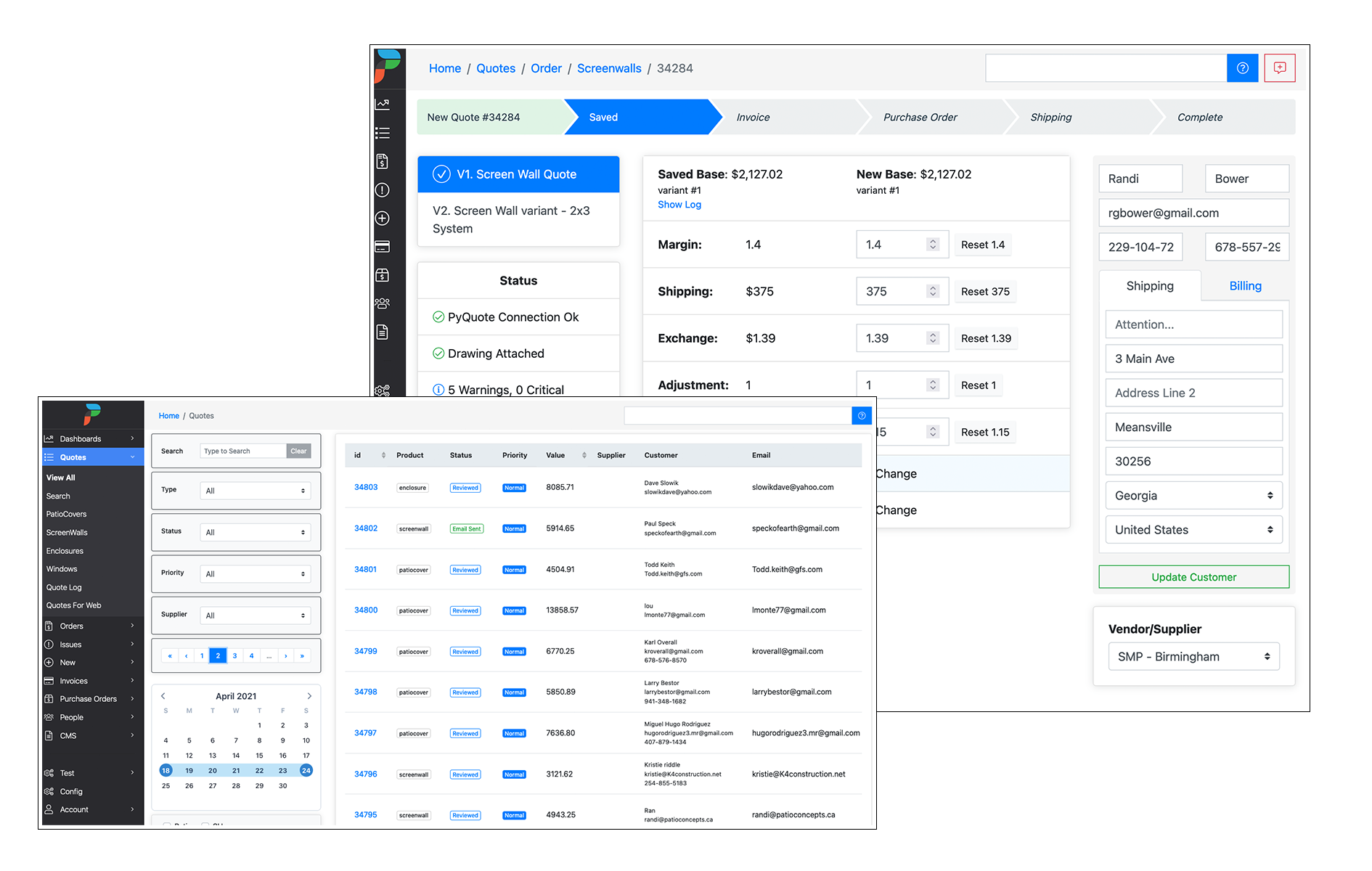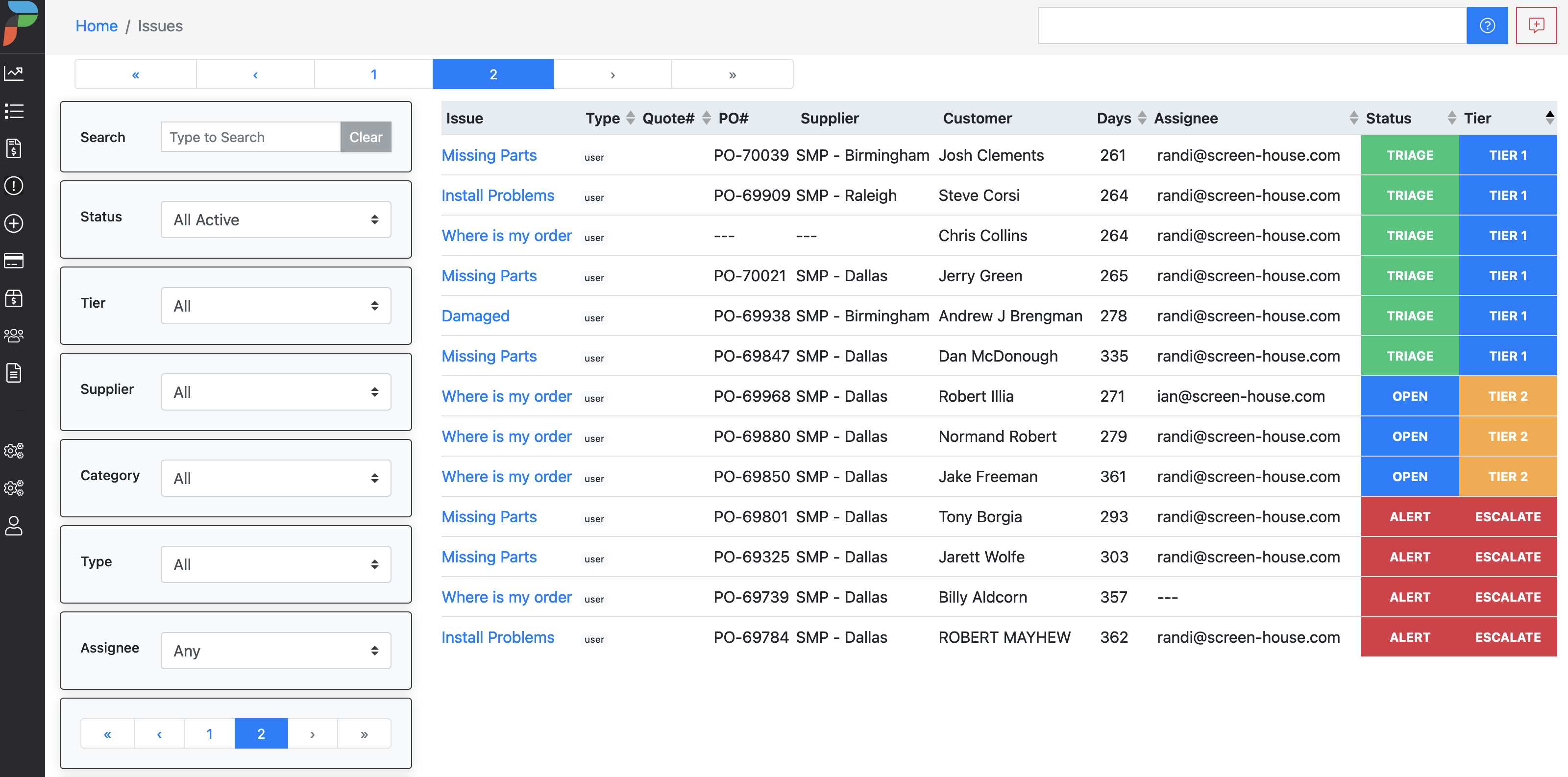 Workflow Modernization
PDN features and integrated services work together to give executives and staff more ways to work faster and smarter. From I that engages customers to automated quality control and automated notifications to reach out to customers before they reach out to you.
Verification processes to prevent order and shipping mistakes
Predict and prevent customer complaints
Automatic tasks, notifications & reminders
Progammable workflows + More
Customer Engagement
PDN goes beyond sales automation by providing tools like a customer portal that enables customers to self access and manage their quotes and invoices. PDN also allows you to create and manage digital documents such as installation manuals that can be viewed online or downloaded as PDFs.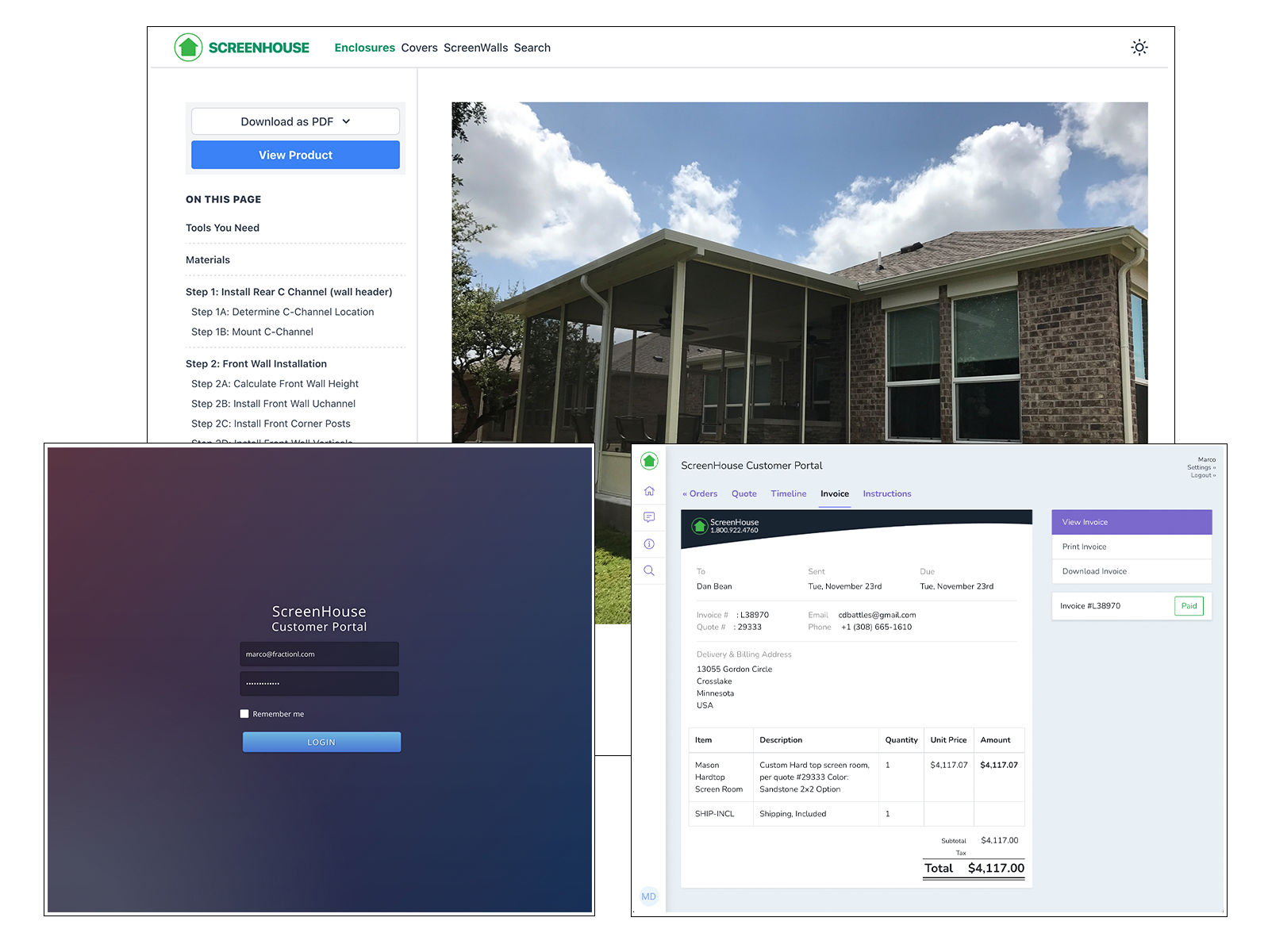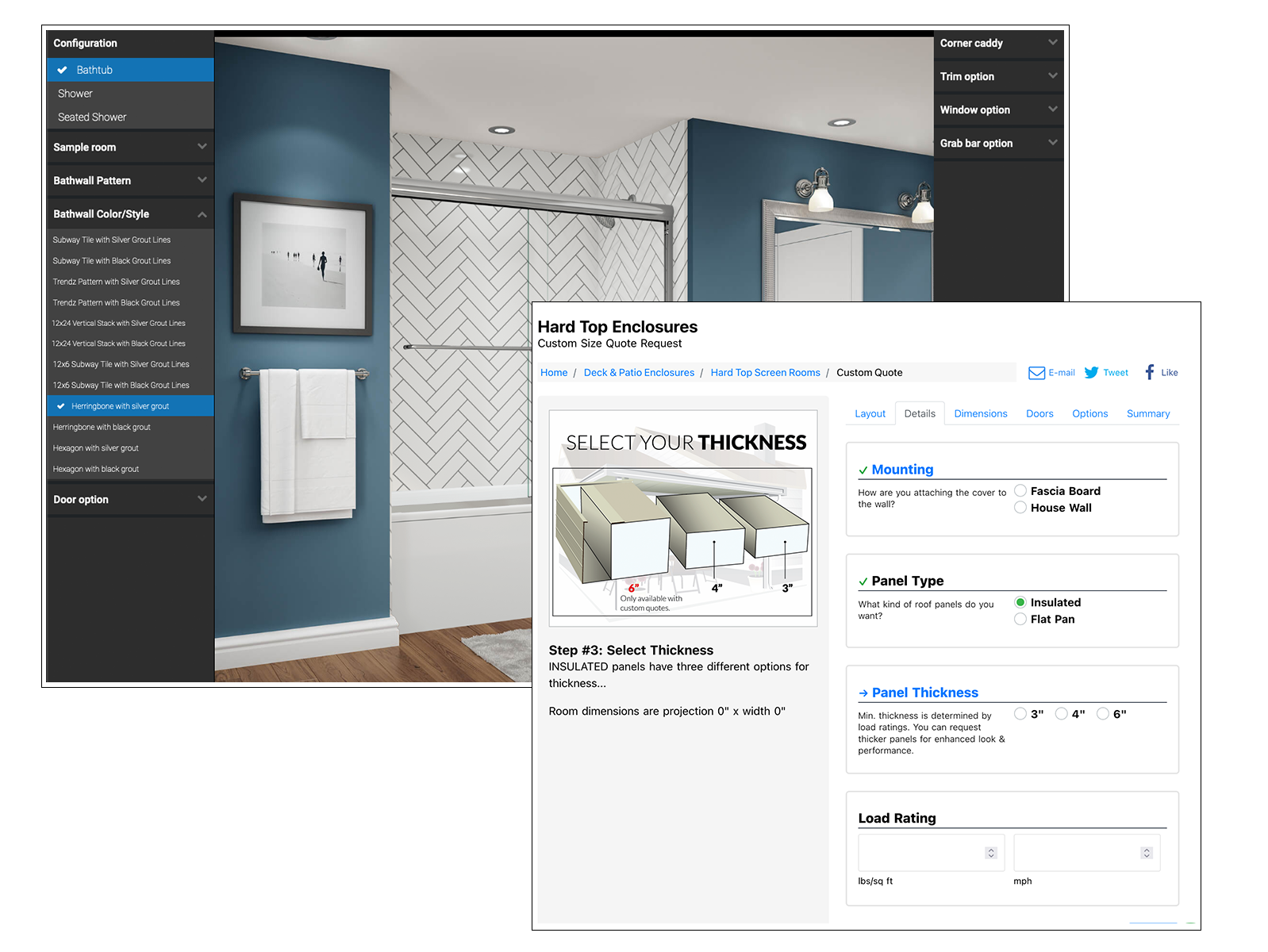 Website Integration
Visual builders and webforms can be embedded into a website for form-based and visual builders to design solutions with the option of providing instant quotes to customers, dealers and purchase orders to suppliers for a completely automated and streamlined sales flow.
Get In Touch
We scale businesses that manufacture and sell home renovation solutions. Contact us if you want to know more about our products and how we can help scale your business.