Purpose Built Software
We develop and integrate technology to automate manual processes that are difficult to automate.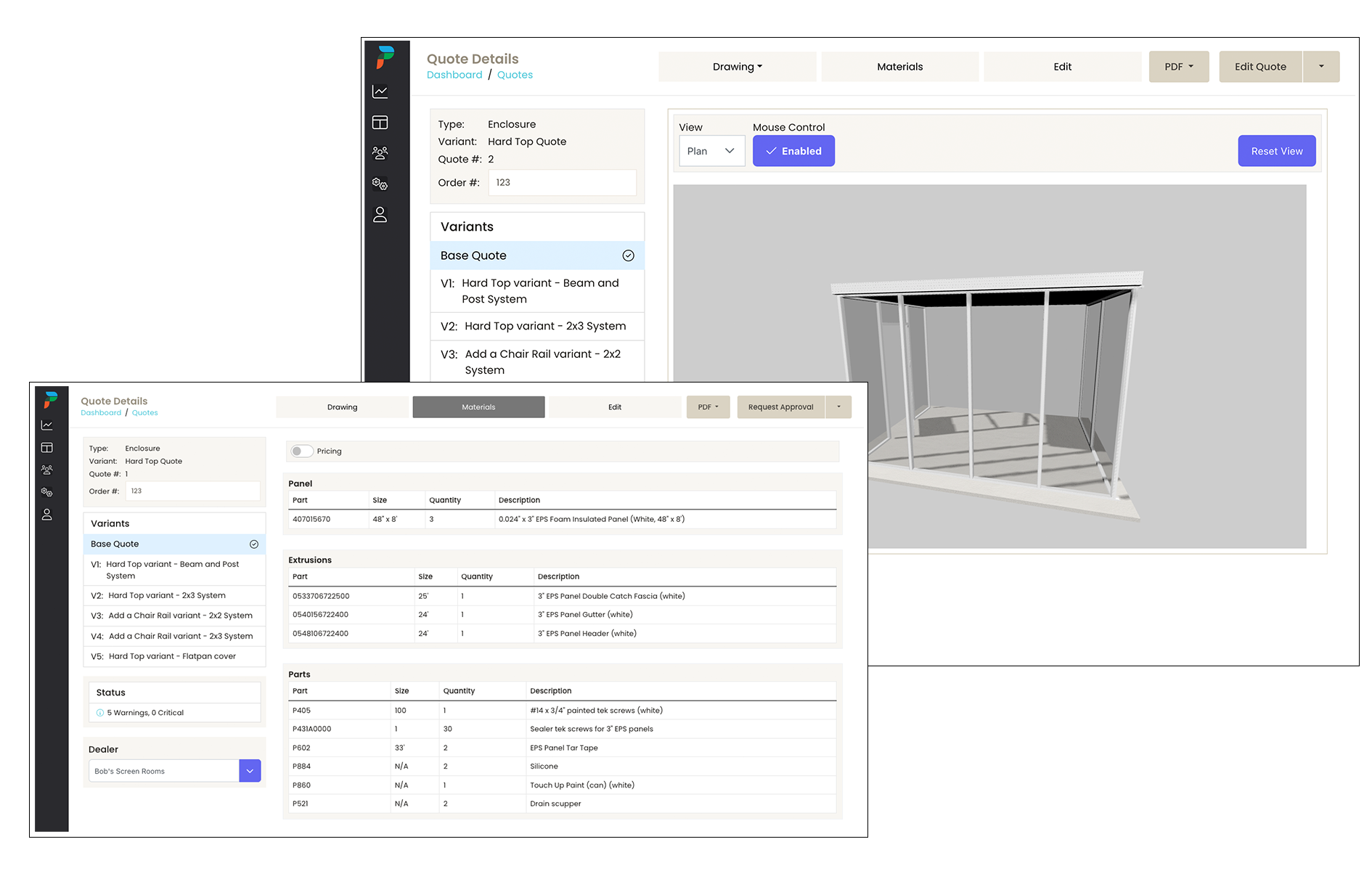 Quote Automation
We pioneered technology to automate manual processes like quoting custom, complex DIY screen room solutions - enclosing a patio, adding a three season room to a home, etc.
With it, we've been able to onboard new staff in days and pump out 5x more quotes per day compared to the manual process. After five+ years of development and use, we've released first SaaS product into beta - Patiosmith.com.
Built in engineering for outdoor structures
2D drawings and interactive 3D modeling
Full materials lists, cut sheets & pick lists
Many more features...
Features
Visit Website
Order Automation
PDN integrates existing solutions like Xero or Quickbooks so your staff can create and manage invoices and purchase orders without having to log into your business apps.
This enables us to create deeper, 'customized' integrations and automated workflows without disrupting how businesses handle their payments, invoicing and acccounting.
Features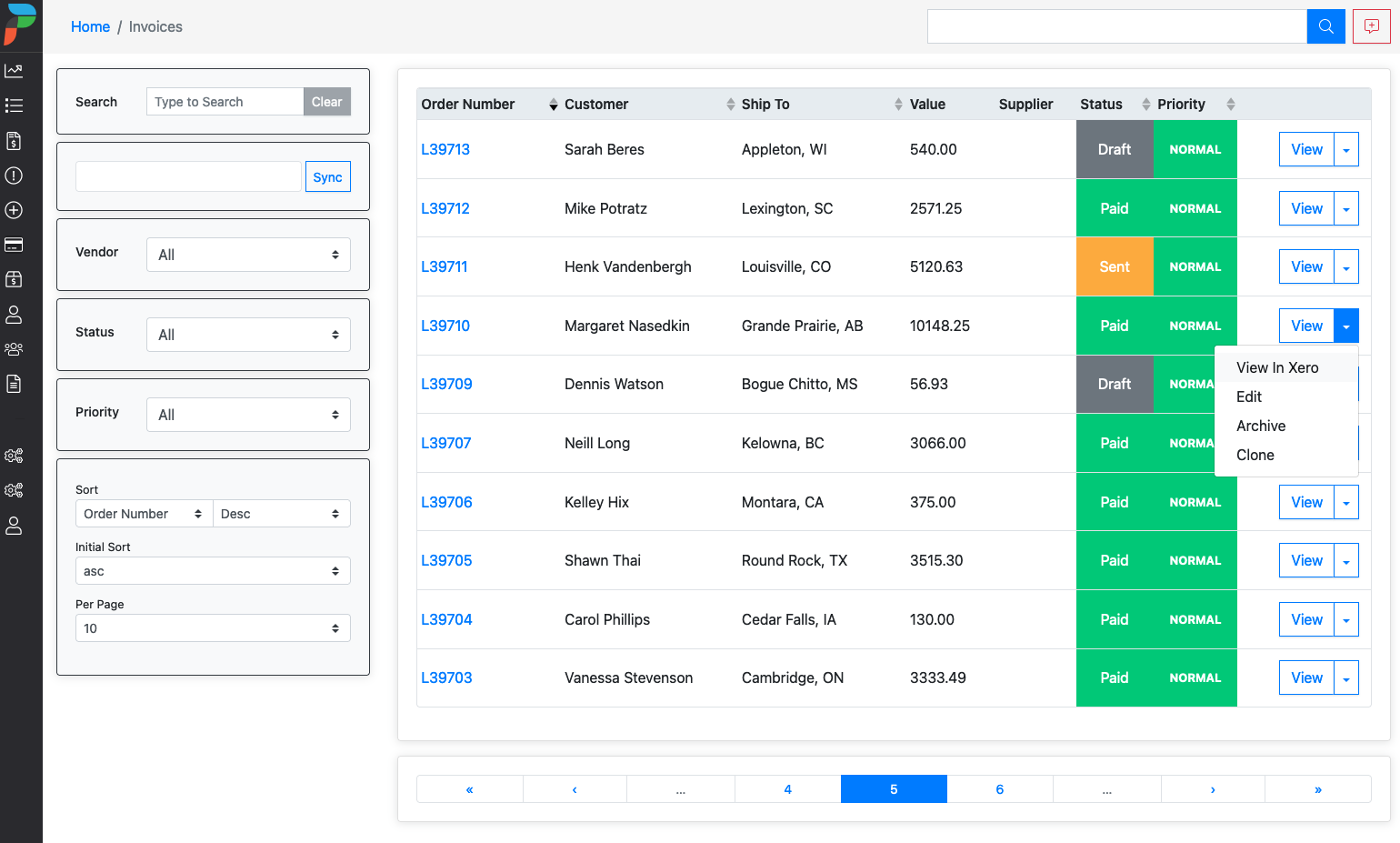 Workflow Automation
PDN integrates existing CRM or customer engagement platforms like ReAmaze to make it easy for staff to engage customers about their orders and issues.
These integrations enables us to integrate the content and context of orders and issues with your customer service software. You don't have to change how you work while you minimize the number of manual actions required to engage customers quickly and effectively.
Features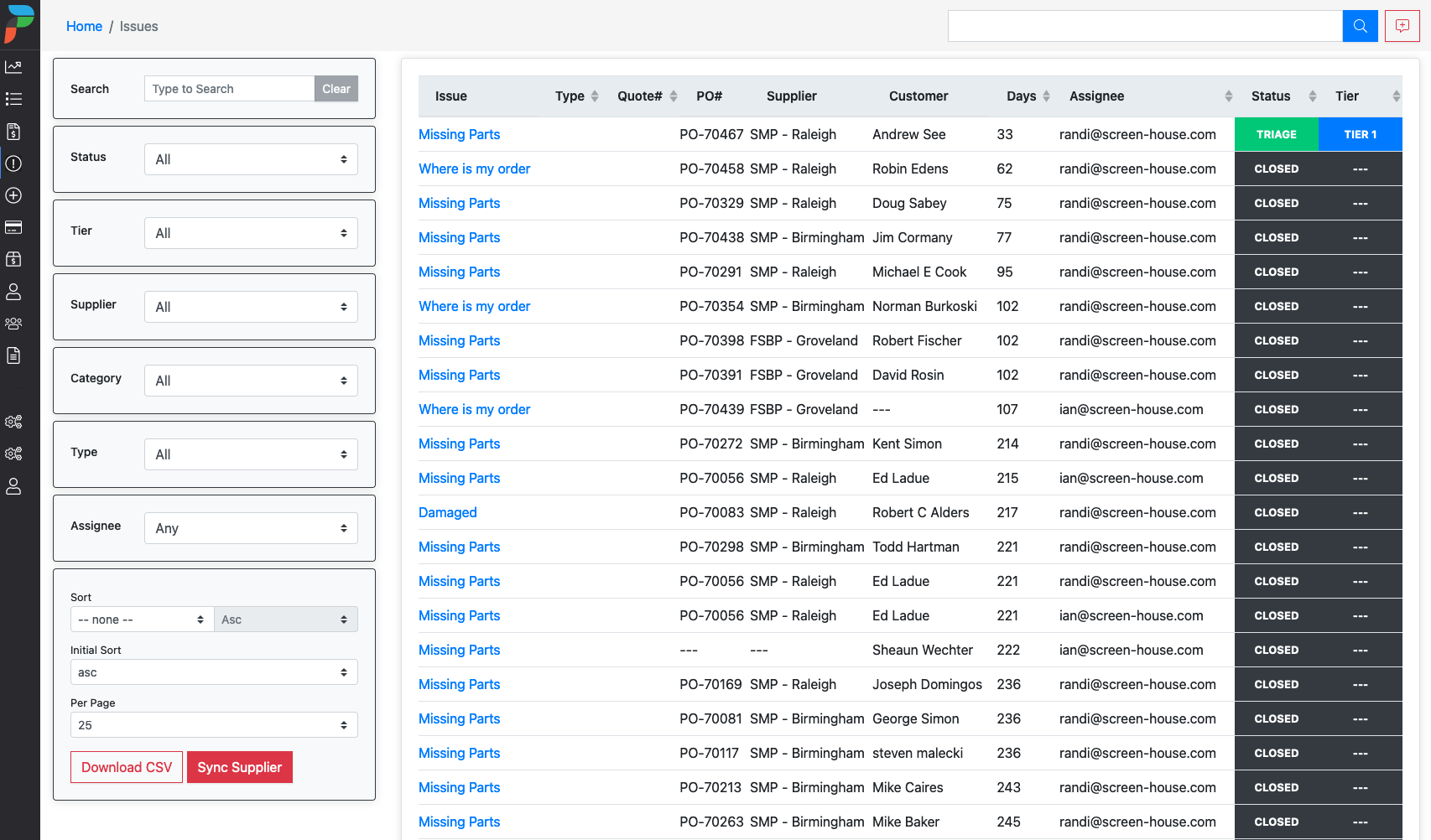 Get In Touch
We scale businesses that manufacture and sell home renovation solutions. Contact us if you want to know more about our products and how we can help scale your business.